Working Smarter & Faster with Excel Formulas
Use timesaving Excel tips to turn long, complex formulas into simple data expressions that speed decision making.
India Pricing:
$395
Learning Mode:
Virtual
Increase your productivity, reduce your stress, and make better data-based decisions by learning Excel's secrets for managing compensation calculations.
This live, virtual course covers little-known tips, tricks, and hacks that will save you precious time and effort. In just two hours, you'll learn to read data from compensation-related tables without writing complicated, nested IF formulas. You'll even learn to apply a single command to multiple worksheets quickly and efficiently. And working with charts will be a breeze once you see the handy shortcuts offered in this course.
At the end of the class, the Excel spreadsheets used by instructor are yours to keep, along with detailed directions showing how to replicate the functions you've learned.
What You Will Learn
Write efficient LOOKUP formulas instead of complex nested formulas.
Create combo charts for impactful market comparisons.

Use ASAP Utilities to create an index of your worksheets, detect and visualize adjacent data, and more.
Who Will Benefit from This Course?
This course is ideal for compensation professionals who regularly use Excel to analyze large quantities of data – and who want to work faster and more efficiently through simplified formulas.
Become a Member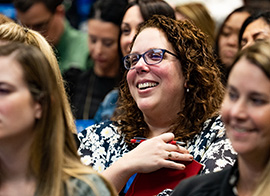 Members gain exclusive access to research, publications, networking opportunities and more!
Course Requirements
The course requires an intermediate to advanced knowledge of Excel. Participants also should have access to a computer with Excel 2013 or newer.
Related Courses
This learning experience is part of WorldatWork's suite of Excel mastery courses, which include:
Recertification Credits
By successfully completing this course you will earn 2 WorldatWork recertification credits.
Policies
View our Return/Cancellation policies and more here.
Get started with this course
Contact today to register for this course and take your career to new heights with the latest and expert educational resources.