Sales Compensation: Strategy and Design Application
Dive deeper into rewards design and strategy of successful sales compensation plans.
India Pricing:
$597
Learning Mode:
Virtual
Become the sales compensation design and strategy expert your organization needs. Dig deeper into formulating sales compensation plans — including tailoring plans to the organization's business strategy, putting together a sales compensation design team, and aligning plans with specific selling needs and situations.

You and your sales compensation team can take this course individually or as part of WorldatWork's Sales Compensation Course Series, which also includes Foundation and Core Principles and Advanced Implementation and Program Management.
Combined with in-field experience, this course is a solid boost to your WorldatWork Certified Sales Compensation Professional (CSCP®) exam preparations.
What You Will Learn
Learn to align sales compensation with business strategy and how to explain decisions to the broader team.

Identify roles and responsibilities of the sales compensation design team.
Make groundwork decisions affecting the application of a sales compensation plan.
Explain the sales plan mechanics, performance measures, and plan provisions for different selling situations.
Who Will Benefit from This Course?
This course is for learners wanting to develop custom sales compensation plans to meet their organization's unique needs and HR professionals preparing for the CSCP® exam.
Become a Member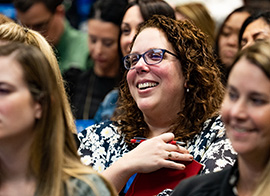 Members gain exclusive access to research, publications, networking opportunities and more!
Related Courses
If you have not conducted a sales compensation plan or feel you might benefit from first obtaining more foundational knowledge on building an effective sales compensation program, consider these options:
Course Credits
WorldatWork Recertification:
CEUs:

HRCI Recertification:
Course — 8.75 classroom hours

SHRM Recertification:
Course — 8.75 classroom hours
Policies
View our Return/Cancellation policies and more here.
Get started with this course
Contact today to register for this course and take your career to new heights with the latest and expert educational resources.