Regulatory Environments for Compensation Programs
Reduce financial and legal risk by learning the U.S. laws and regulations that shape employee compensation programs.
India Pricing:
$810
Learning Mode:
E-learning
Reduce your organization's financial and legal risk by understanding the extensive U.S. employee compensation regulatory landscape and the specific laws and directives that shape effective, compliant compensation programs.
This course provides an invaluable overview of the federal regulatory requirements that impact design and administration of compensation programs. Content includes the major federal statutes affecting compensation design and practice, including the Fair Labor Standards Act (FLSA), Equal Pay Act (EPA), the Civil Rights Acts of 1964 and 1991, and other legislation that protects women, older workers, people with disabilities, veterans and more.
What You Will Learn
See the labor regulations that affect employee compensation disputes.
Learn the major federal labor regulations that impact specific types of employers.

Examine issues related to the FLSA.

Explore discrimination legislation as it relates to compensation.

Who Will Benefit from This Course?
This foundational course on HR employment law is ideal for professionals seeking to understand and navigate the many major U.S. workplace regulations that relate to employee compensation.
Become a Member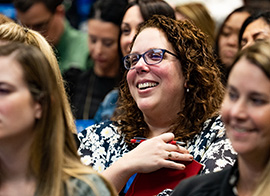 Members gain exclusive access to research, publications, networking opportunities and more!
Course Credits
WorldatWork Certification:
WorldatWork Recertification:
Course — 2 credits
Exam — 0.5 credits
CEUs:

Course — 1.6 credits
Exam — 0.9 credits
HRCI Recertification:
Course — 16 classroom hours

SHRM Recertification:
Course — 16 classroom hours
Policies
View our Return/Cancellation policies and more here.
Get started with this course
Contact today to register for this course and take your career to new heights with the latest and expert educational resources.