Pay Equity Course Series
Comprehensive Learning to Successfully Launch Your Pay Equity Efforts
Overview
Learn who should attend and how this course can benefit you and your career.
Program
See the outlines and content for the three courses in this series.
Credits
See the number and type of credits you can earn by taking this series of courses.
India Pricing:
$591
Learning Mode:
E-learning
This three-course package provides a thorough grounding in pay equity practices. The only bundle of its kind in the market, this series will take you through the entire process of building a pay equity program — from gaining a fundamental understanding of pay equity, to performing essential data gathering and analysis, to getting your organization to commit to establishing equity as part of its culture. Built on real-world examples and case studies, this series provides practical, how-to insights designed to help you overcome real-life challenges and accomplish your pay equity objectives.

Designed as an integrated package, the interactive lessons in this series build on one another, providing a robust foundation in pay equity practices. And because the learning is self-paced, it is available whenever you are ready to tackle your next lesson.
Check the Program tab to see what you will gain from this series.
Course Program
Course 1: Understanding Pay Equity
Learn to analyze, measure and resolve unwanted pay differences, as well as navigate the U.S. legal and regulatory environment surrounding pay equity.
Hear why pay equity is vital and see how to spot the internal and external factors that influence it.
Learn the key pay equity laws in the U.S. and other regions.
See how organizational rewards factor into a successful pay equity strategy.
Learn the main reasons for conducting a pay equity analysis, what it entails and how to prepare.
Gain valuable data sets, worksheets, references, research, publications, and tools to help make your pay equity efforts easier.
Course 2: Performing a Pay Equity Analysis
Learn to perform a pay equity analysis that can expose unintended pay gaps. Step-by-step instructions provide the knowledge, techniques and tools you need to conduct a pay analysis — from establishing legal privilege and protection, through timing and conducting the analysis, to interpreting and summarizing the results.
Understand the team roles needed to conduct a pay equity analysis.
Learn which data to select and how to analyze them to determine remediation needs.
See how to determine the steps to address uncovered pay inequities.
Gain valuable resources, including data examples, Excel worksheet templates, and pay analysis FAQs to help you in your pay equity efforts.
Course 3: Committing to Pay Equity
Learn to maximize the value of your pay equity analysis and understand the mindset that drives a commitment to long term pay equity.
Learn to build on your pay equity analysis in the near- and mid-term and to understand the long-term outcomes.
Find out how to spot underlying issues that can affect your pay equity program.
Learn how to make your pay equity program transparent, including which metrics to consider sharing internally and externally.
Discover best practices for establishing an equitable workplace.
Course Credits
Upon completing the program, attendees receive the following professional development credits:
WorldatWork Recertification: 6 credits
CEUs: 0.45 credits  
HRCI: 4.5 classroom hours  
SHRM Recertification: 4.5 classroom hours
Become a Member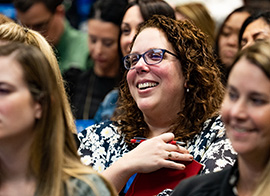 Members gain exclusive access to research, publications, networking opportunities and more!
Who Will Benefit from This Series?
This series of courses is ideal for compensation and HR professionals who are responsible for designing compensation programs and influencing pay equity outcomes in U.S.-based organizations.
Policies
View our Return/Cancellation policies and more here.
Get started with this course
Contact today to register for this course and take your career to new heights with the latest and expert educational resources.