Navigating Multinational Sales Compensation
Learn to confidently set up and administer an effective multinational sales compensation program.
India Pricing:
$591
Learning Mode:
Virtual
This highly interactive course will help you understand, articulate and effectively deploy salesforce rewards across various countries and world regions, while exploring how sales compensation varies according to industry, geography, commercial environment and the organization's talent management and business needs.
By gaining a balance of foundational, technical and experiential skills, you'll be empowered to support and reward sales teams in large multinational organizations. When you can offer your sales teams state-of-the art incentives that fit a global marketplace, you drive their success and ensure your organization can compete across the worldwide talent landscape.
What You Will Learn
Learn about global macro trends affecting salesforces.

Find out about different internationalization models that help businesses grow worldwide.

See how to identify and define the overall salesforce reward design process.

Learn about key cultural, tax and legal considerations that affect salesforce rewards internationally.
Find out about multinational salesforce compensation frameworks, compensation package elements and relevant actions.

See common considerations in salesforce reward implementation.

Learn to effectively communicate a multinational salesforce compensation strategy.

Who Will Benefit from This Course?
This course is designed for those who have mastered the core elements of compensation or sales compensation programs (including strategy, design, evaluation and administration) and want to sharpen their skills for use in a multinational setting.
In addition, sales and finance leaders will benefit by taking this course, where they will learn more about sales compensation in a global marketplace.
Become a Member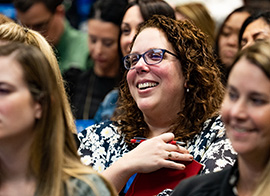 Members gain exclusive access to research, publications, networking opportunities and more!
Course Credits
WorldatWork Recertification:
Policies
View our Return/Cancellation policies and more here.
Get started with this course
Contact today to register for this course and take your career to new heights with the latest and expert educational resources.