Health and Welfare Plans: Strategic Planning and Design
Learn advanced, cost-effective strategies for designing and managing employee health and welfare benefit plans.
India Pricing:
$810

Learning Mode:
E-learning
Effectively managing health and welfare plans is vital: These programs are highly valued by employees but can be costly and complex to provide. This course will help you understand design strategies and learn techniques for creating and maintaining competitive health benefits programs that support changing employee and family health needs while managing costs.
This course dives into the essentials of a multi-year health and welfare benefits strategy that establishes plan priorities and a framework for traditional management. It covers eligibility, plan design and cost sharing, as well as strategies for connecting your core benefits philosophy with well-designed health plans that will save money while keeping your employees healthy and happy.
What You Will Learn
Learn to strategically assess benefits plan design and the strategies that typically play a role.

See the key activities performed when conducting a gap analysis.

Learn about the methods used and considerations taken when selecting and designing health and welfare benefits plans.

Hear about the process for determining costs within health and welfare benefits plans.

See how to fund health and welfare insurance plans.

Learn how to obtain management approval for new or proposed benefits programs.

Who Will Benefit from This Course?
This course is ideal for U.S. HR professionals seeking to expand their understanding and practical knowledge of the health benefits design process.
Become a Member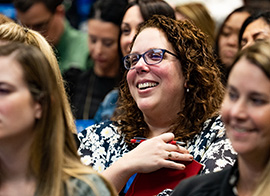 Members gain exclusive access to research, publications, networking opportunities and more!
Course Credits
WorldatWork Certification:
WorldatWork Recertification:
Course — 2 credits
Exam — 0.5 credits
CEUs:

Course — 1.6 credits
Exam — 0.9 credits
HRCI Recertification:
Course — 16 classroom hours

SHRM Recertification:
Course — 16 classroom hours
Policies
View our Return/Cancellation policies and more here.