Geographic Pay Strategies
Attract and retain great talent with pay strategies designed for dispersed workforces.
India Pricing:
$395
Learning Mode:
Virtual
Learn to design geographic pay strategies that attract and retain dispersed talent while driving organizational success – expertise that is vital in an age when employees can work from anywhere.
This next-level course will show you how to use pay differentials – in conjunction with other pay systems – to rapidly adapt to changing skills and talent demands. You will learn to consider the full economic picture, weighing legal and talent risks against the benefits gained by the organization.
What You Will Learn
Understand the key components of a geographic pay strategy.

Discover how to recommend an approach to geographic pay based on common implementation considerations.

See how to calculate geographic pay differentials.

Understand how to apply geographic pay decisions to pay structures and processes.

Understand how to administer and support a geographic pay strategy.
Who Will Benefit from This Course?
This course is ideal for professionals who are responsible for compensating dispersed employees and who want to build, support and administer a geographic pay strategy grounded in geographic pay differentials.
Participants should already understand the core elements of compensation, including strategy, design, evaluation, and administration.
Become a Member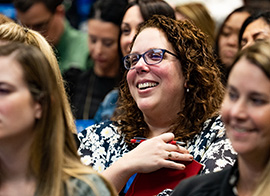 Members can register for this course at a special rate and gain exclusive access to research, publications and more!
Resource for WorldatWork Members
WorldatWork members can learn more by accessing the Geographic Pay Policies Study.
Course Credits
WorldatWork Recertification:
CEUs:

HRCI Recertification:
Course — 2.25 classroom hours

SHRM Recertification:
Course — 2.25 classroom hours
Policies
View our Return/Cancellation policies and more here.
Get started with this course
Contact today to register for this course and take your career to new heights with the latest and expert educational resources.