Excel Skills for Compensation Professionals
Learn fundamental Excel functions and formulas to prepare and analyze compensation data.
India Pricing:
$591
Learning Mode:
E-learning
Fast, Comprehensive Learning That Gets You Moving
Begin building your knowledge of Excel and gain competence in time-saving strategies with this course. Learn fundamental Excel functions and formulas to confidently analyze large amounts of data so you can gain valuable insights and make better informed business decisions.
You'll receive step-by-step instruction, see demonstrations of essential Excel tasks, and engage in hands-on exercises that will give you a solid grasp of the content in this course.
What You'll Learn
Creating charts, graphs, and tables from various types of data.
Using formulas to simplify complex calculations.
Calculating a variety of statistics.
Using comparative formulas and conditional formatting
Calculating linear and exponential regression.
Using Goal Seek and PivotTables.
Using rounding formulas.
Customizing the quick-access toolbar.
Who Will Benefit from This Course?
This course is ideal for HR and compensation professionals who want to improve their Excel skills to perform complex compensation related tasks, analysis, and calculations.
Become a Member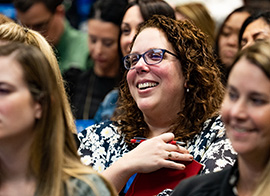 Members gain exclusive access to research, publications, networking opportunities and more!
Course Requirements
The course requires a working knowledge of Excel.
You also should have access to a computer with Excel 2013 or newer. We also recommend using a mouse for this course, versus a trackpad, for easier navigation.
Related Courses
This course is the foundation of WorldatWork's suite of Excel mastery courses, which include:
Recertification Credits
By successfully completing this course you will earn 2 WorldatWork recertification credits.
Policies
View our Return/Cancellation policies and more here.
Get started with this course
Contact today to register for this course and take your career to new heights with the latest and expert educational resources.