Essentials of Compensation Management
Learn the basics of compensation strategy, design and communications.
India Pricing:
$597
Learning Mode:
Virtual
Get the fundamental knowledge you need to positively impact the employee experience and your organization's bottom line.
This foundational course introduces learners to the specialized area of compensation, focusing on how organizations align pay philosophy to organizational objectives. Find out how a well-designed compensation program attracts, retains, and motivates employees, how to use common KPIs to evaluate a plan's effectiveness, the value of good communication, and how to do it successfully.
What You Will Learn
Understand the basics of compensation philosophy, business alignment, employee impact, and design.

Know how job analysis, documentation, and evaluation are used to build a pay structure.
Discover how to assess internal pay equity, market competitiveness, and overall compensation plan effectiveness.

Learn how to effectively communicate compensation programs to a variety of audiences.

Recognize how elements of compensation plans relate to compensation program objectives

Who Will Benefit from This Course?
This essentials course is ideal for HR Generalists and other HR professionals wanting to understand compensation, including strategy, design, and impactful communications.
Participants are not required to have prior experience with or knowledge of compensation design strategy or planning.
Become a Member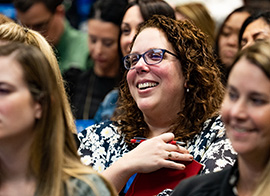 Members gain exclusive access to research, publications, networking opportunities and more!
Course Credits
WorldatWork Recertification:
CEUs:
HRCI Recertification:
Course — 5.5 classroom hours
SHRM Recertification:
Course — 5.5 classroom hours
Policies
View our Return/Cancellation policies and more here.
Get started with this course
Contact today to register for this course and take your career to new heights with the latest and expert educational resources.