Analyzing & Automating Rewards Data with Excel
Save time and ease decision-making with powerful Excel tools that streamline data formatting and calculations.
India Pricing:
$395
Learning Mode:
Virtual
Spend more time using data – and less time preparing it in Excel. In two short hours, you will boost your efficiency and decision-making acumen by learning tested techniques for streamlining data formatting and calculations.
What You'll Learn
Using pivot tables and charts to analyze data and create interactive dashboards.
Writing macros to automate frequent tasks.
Using interactive tools to generate robust analyses.
Calculating the cost of stock granted as a percentage of base pay and shares granted as a percentage of shares outstanding.
Who Will Benefit from This Course?
This course is ideal for anyone seeking to create interactive pivot tables quickly and easily, and who wishes to use macros to automate repetitive tasks.
Become a Member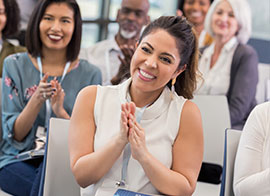 Members gain exclusive access to research, publications, networking opportunities and more!
Course Requirements
The course requires an intermediate to advanced knowledge of Excel. Participants also should have access to a computer with Excel 2013 or newer.
Related Courses
This learning experience is part of WorldatWork's suite of Excel mastery courses, which include:
Recertification Credits
By successfully completing this course you will earn 2 WorldatWork recertification credits.
Policies
View our Return/Cancellation policies and more here.
Get Started With This Course
Contact today to register for this course and take your career to new heights with the latest and expert educational resources.